3d-model – Castagna Cucine Princess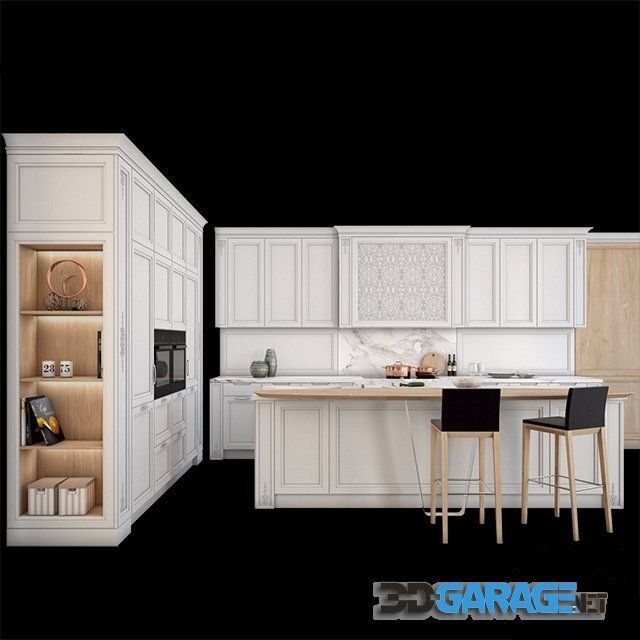 3d-model – Castagna Cucine Princess
Format: 3ds max 2015 (Vray, Corona), fbx, obj
The archive contains:
- Castagna Cucine Princess kitchen
- WalterKnoll Andoo barstools
- built-in appliances, tableware, decor
Stacks not rolled up.
rus.castagnacucine.it/princess.html
PRINCESS: a name which emphasises individuality and uniqueness.
An exclusive luxury collection characterized by quality and decorativeness in harmony with the linear and elegant corporate design style of the company. The splendor of the stucco of Baroque buildings inspired the creation of exclusive wood friezes, which decorate the hood, enriching it with numerous decorative elements.
The classic style is transformed according to the canons of refined contemporary tastes; in creating this collection, we have expressed a desire to keep a balance of matte shades, with which the sculptural white marble worktop takes on a warm, silky hue.
The kitchen furniture is supported by wooden boiserie, which play a paramount role in the collection. Boiseries are treated with special oils to emphasize the value of the wood they are made of. The treatment with natural oils expresses the respect for the material and the will of the person who decided to purchase this collection.
Highlight text and press
Ctrl+Enter