3d-model – Buffet Hawthorne Estate with a mirror Vermundo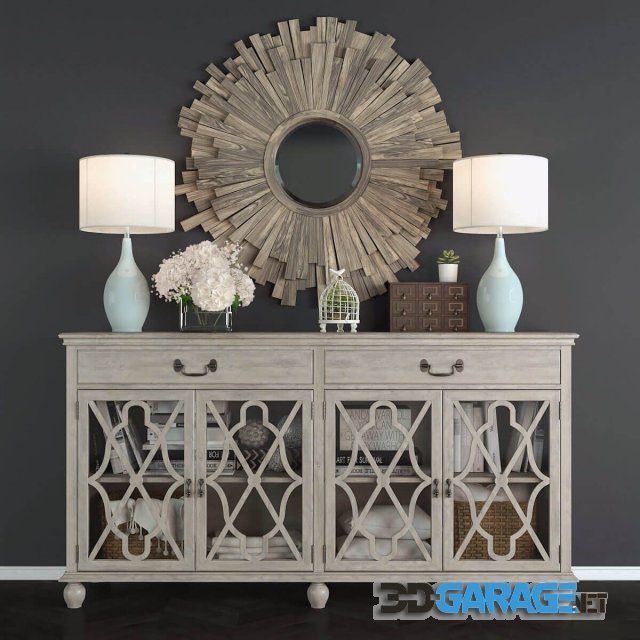 3d-model – Buffet Hawthorne Estate with a mirror Vermundo
Format: 3ds max 2015 (Vray, Corona), fbx, obj
In the archive scene 2015 (anti-aliasing modifier is not collapsed),fbx (without anti-aliasing) + textures.
Hawthorne Estate sideboard by Crestview Collection : W/G/H - 182/46/99cm
Miltiades two lamp set by Mercury Row : W/H/H/H - 35/35/68cm
Decorative apothecary box : W/H/H 31/10/19cm
Set of decorative Nahara Silver Balls.
Vermundo Mirror: Diameter 114 cm.
Articoli Grande Cream Decorative cage : W/H/H 15/15/24 cm.
Books and other decoration.
Mirror, sideboard and decor in different layers.
Pathways to textures cut off.
The names are in Latin.
pol./vert. (without smoothing modifiers) : 1 204 423 / 930 073
Highlight text and press
Ctrl+Enter