3D-model – Bathroom sink with faucet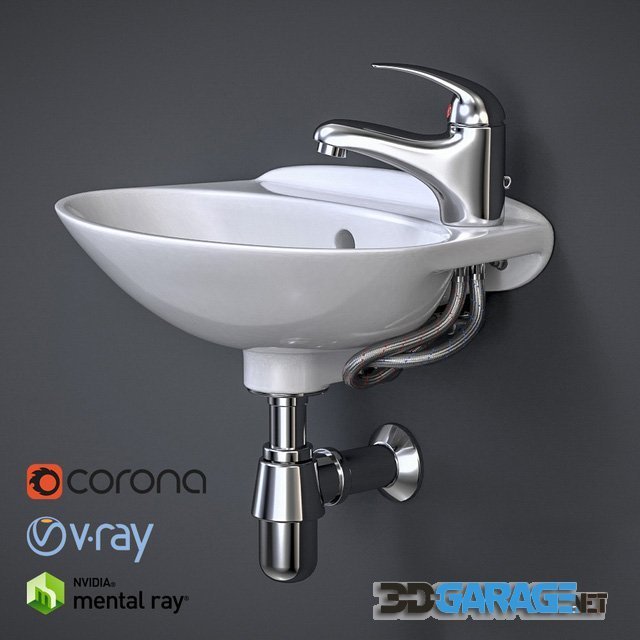 3d-model – Bathroom sink with faucet
Format: 3ds max 2015 (Vray, Corona), fbx, obj
Realistic 3D-model of small ceramic bathroom sink with faucet. This sink model has all plumbings exposed.
Model is scaled to proper real world dimensions. Scene units are in cm.
All objects, materials and textures are properly and uniquely named.
All transformations are reset and model is placed at scene origin.
All texture paths are set to relative.
Materials are prepared for Corona, Vray and Mental Ray renderers.
Preview images are rendered with Corona.
Highlight text and press
Ctrl+Enter