3d-model – Toys and furniture set 33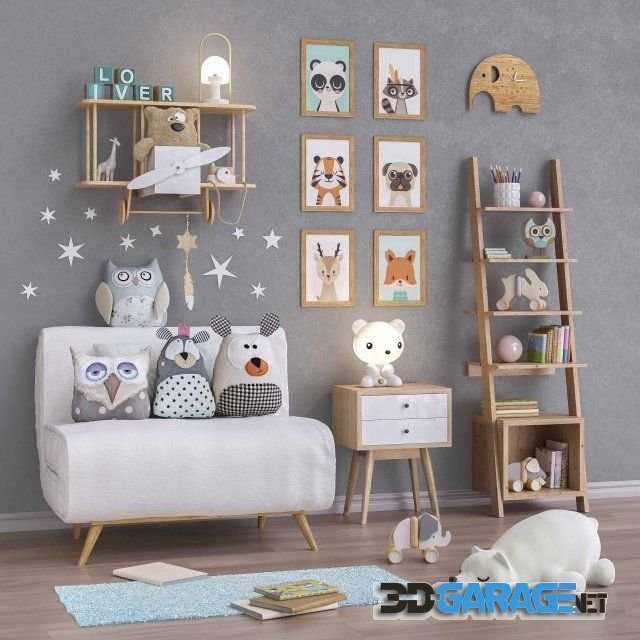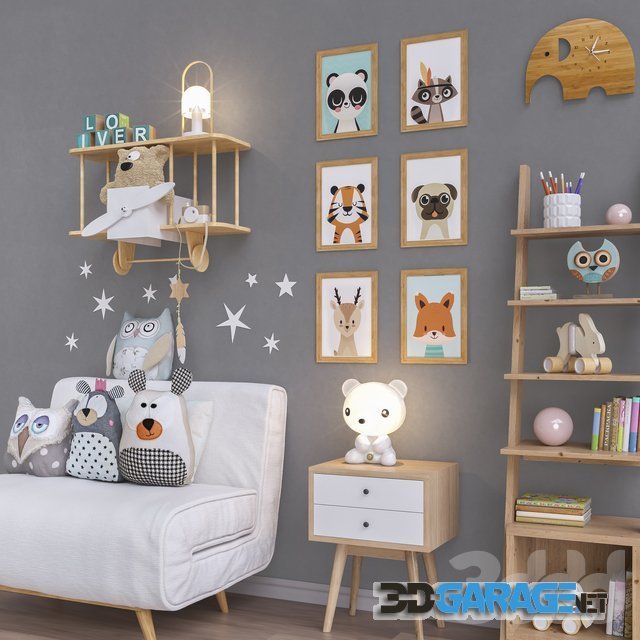 3d-model – Toys and furniture set 33
Format: 3ds max 2015 (Vray, Corona), fbx, obj
A set of furniture and decor for a child's room. The set includes: furniture rack VOCAL (INMYROOM) 1620 x 450 x 350 mm, rack VOCAL, width 450 mm, height 1620 mm, depth 350 mm. (INMYROOM), LOCA bedside table (INMYROOM) 440 x 580 x 330 mm, JULIA GRUP TUPANA sofa-bed covered with white textile (size 1000 x 850 x 820 mm), decorative shelves "Airplane", night light "Bear".
Also in the set are wooden toy figurines of animals (Pottery Barn Kids).
DREAM CATCHER WHITE wall decor; soft decorative toys White Bear and Bear, decorative children's camera, owl and giraffe figurines and decorative wall stars.
There is an ALLERSLEV rug (IKEA) on the floor. A pencil vase, elephant clock, pillows, posters, a painting, books and a ball complete the set.
Highlight text and press
Ctrl+Enter